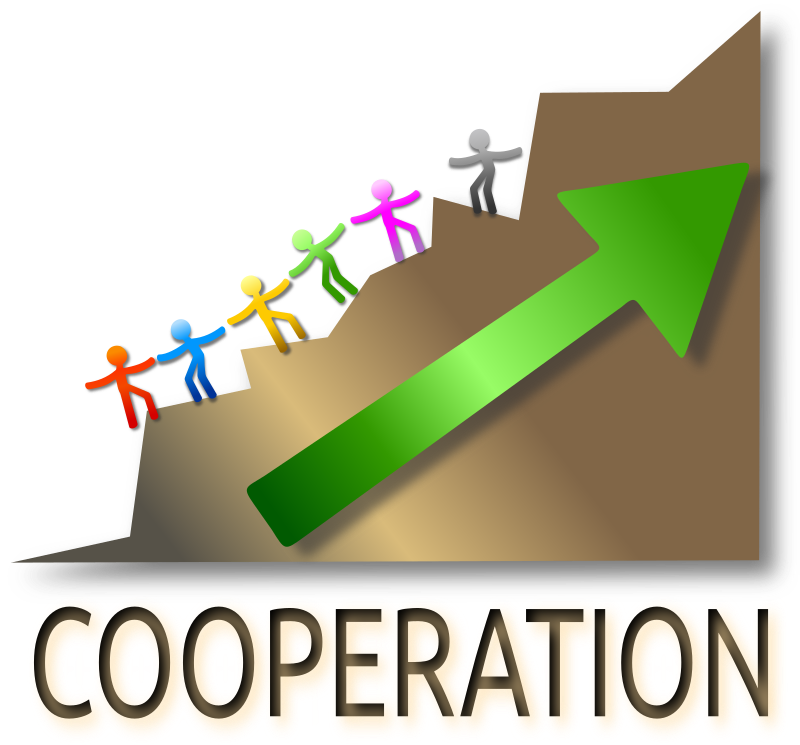 I received a link to an article titled
"Team Collaboration the 2.0 Way"
, extolling the virtues of Web 2.0 collaboration over regular communication and wanted to register a point I often make in association with the notion of an Agile enterprise:
Collaboration does not foster cooperation, collaboration is premised on the need for cooperation.
My answers in Volcanic Pearlescent Red...
I offer an anecdote where the difference between cooperation and collaboration is made clear.

In a particularly long email thread on a subject that needed several people to shape a proposal ahead of a decision (do not spend much time thinking about why this work started as an email) , each participant replied to the thread with a single line "Comments in this color", picking a different color from previous participants, and writing over the original email using that color.

After some 7 exchanges, with the red, blue, green colors already taken (yes, there is an universally unspoken convention for choosing colors in this kind of exchange) , people were already down to exotic colors worthy of the attendance to a Woodstock show.
Sensing a bit of tension in the prolonged exchanges, I replied with what should have been an obvious joke. I added "Comments in white" (pause here to appreciate the meaning of it) and replied it without any changes to the email body.
One of the readers actually sent me a separate message seriously asking whether I had forgotten to type in my comments, going through the Sherlockian lengths of changing the color of the entire body message looking for the otherwise invisible text.
The point here is that cooperation was essential to complete the work and people would relentlessly (and inefficiently) collaborate towards that goal.
...as long as someone cares about it

On the other hand, I have seen exchanges where the initiator made all the right moves in terms of creating an online community in perfectly readable black on white text, only to see it whither without any sort of participation.

You know those communities, launched with much fanfare and devoid of any participation or contribution after the first few days of activity, with all content condemningly decorated by dates several months in the past.


More often than not, the "community" was a mere reflection of an actual portion of the organization charts and also a testament to the corporate structure no longer reflecting what the customers expected of the organization.
Vendors of web 2.0 tooling promote the advantages of collaboration over communication, in how it is a two-way street versus a one-way street, and they are absolutely right. The same information is far more useful in a wiki page than in an email, where it will most certainly be defaced into an overly replied and mangled thread.
Web 2.0 tools, such as Wikipedia, Twitter, Facebook, or any other tool where there is the possibility of two-way communication and where the content is accessible to an entire community, are the solution to inefficient communications, they enable cooperation where the need for cooperation already exists, but they do not create cooperation.

Collaboration evangelists, and I include myself in that group, may try and sell you the benefits of serendipity, and they do exist, but it is really not central to collaboration.
True cooperation, and the best examples of collaboration and adoption of collaboration tooling out there, arise from organizational structures that are perfectly (or nearly perfectly) matched with customer goals and recognition policies.

Someone heavily compensated on the closure of customer incidents in a company with high turnover in the support department may not be inclined to cooperate in a long term initiative for improving customer satisfaction, even though he may have crucial information for achieving that goal. Even if he does cooperate, it will be despite the company policies rather than by design.
In that example, the customer needs for improvements to a product should drive the formation of self-organized groups that can act on those improvements. Once that group is formed, all participants, by design, have every need to cooperate with each other, then collaboration follows.
Without that kind of perspective, serendipity in collaboration is not an added benefit, but most of the somewhat questionable results one should expect when customer needs and internal organizations are not well matched.